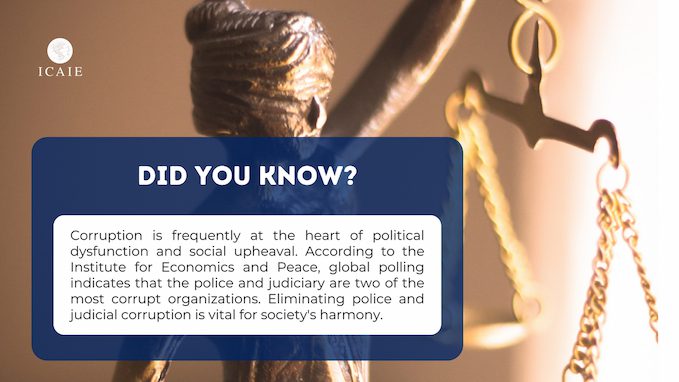 Corruption is frequently at the heart of political dysfunction and social upheaval. According to the Institute for Economics and Peace, global polling indicates that the police and judiciary are two of the most corrupt organizations. Eliminating police and judicial corruption is vital for society's harmony.
Corrupt networks allow wildlife and forest crime to flourish. Corruption is particularly prevalent in enabling fraudulent trade, forging import/export certifications, improperly clearing customs, ignoring unlawful waste disposal, and issuing licenses, to name a few.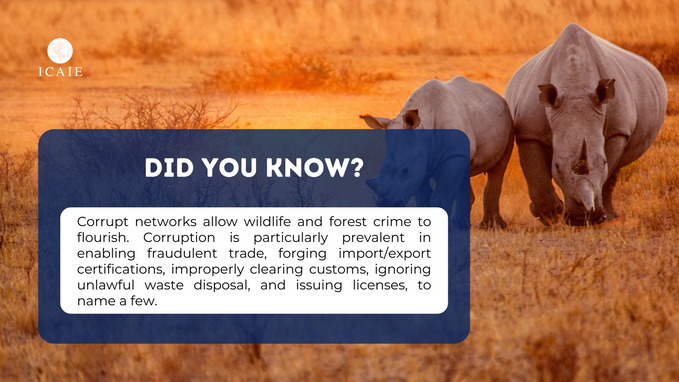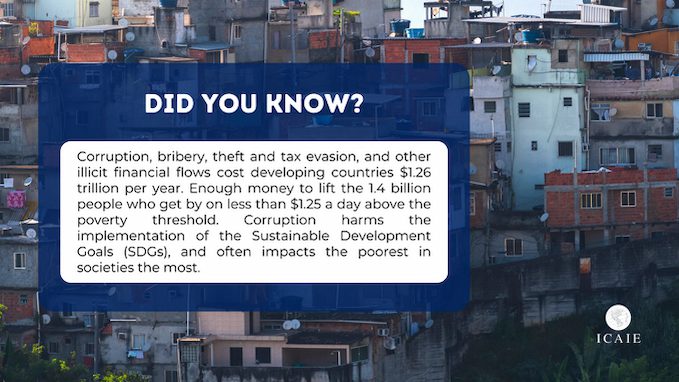 Corruption, bribery, theft and tax evasion, and other illicit financial flows cost developing countries $1.26 trillion per year. Enough money to lift the 1.4 billion people who get by on less than $1.25 a day above the poverty threshold. Corruption harms the implementation of the Sustainable Development Goals (SDGs), and often impacts the poorest in societies the most.
Corruption fuels the trillion-dollar global illicit economy estimated at between 8- 15% of global GDP, and finances organized crime and terrorism.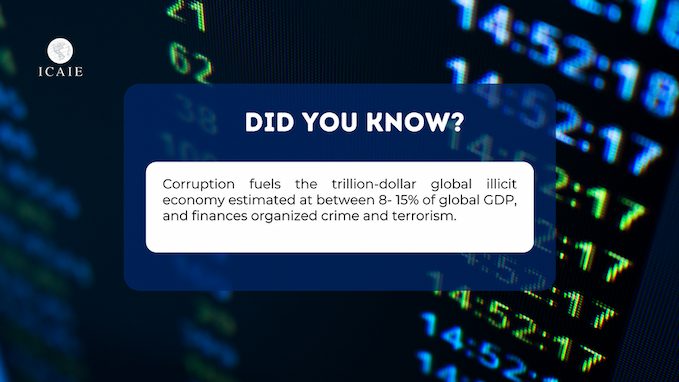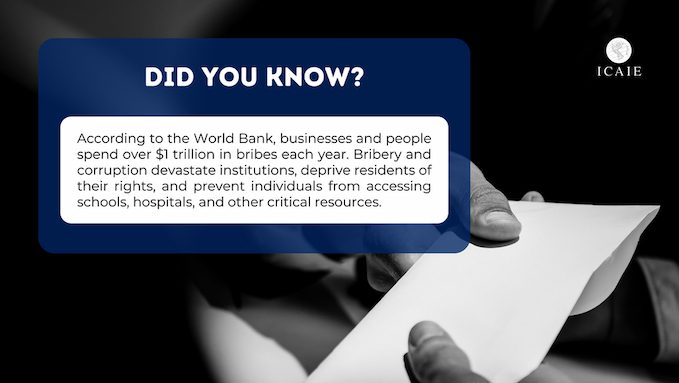 According to the World Bank, businesses and people spend over $1 trillion in bribes each year. Bribery and corruption devastate institutions, deprive residents of their rights, and prevent individuals from accessing schools, hospitals, and other critical resources.