Our Trusted Leaders
ICAIE provides bespoke policy advice, guidance, intelligence, and solutions to our Members and Partners. We are highly-respected former senior US government officials with significant experience across national security, diplomacy, military, intelligence and law enforcement/judicial actions, policy decision-making, and operations on today's global threats.
David M. Luna, Executive Director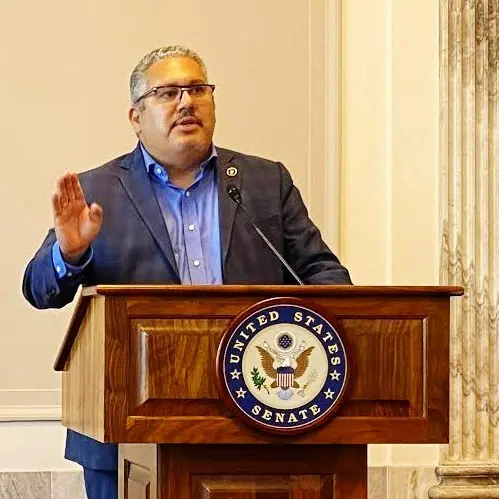 David is the Founder and Executive Director of the International Coalition Against Illicit Economies. As a former diplomat and national security official, David is a globally-recognized strategic thought leader.He's considered a leading voice internationally on transnational threats, international affairs, geopolitical risks, illicit trade, and global illicit economies ("dark side of globalization") that fuel greater insecurity and instability around the world. In 2017, after 22 years of public service in the U.S. Government, David established Luna Global Networks & Convergence Strategies LLC.
David held numerous senior positions with the U.S. Department of State, Bureau of International Narcotics and Law Enforcement Affairs (INL). It includes directorships for national security, transnational crime and illicit networks, anti‑corruption and good governance, and an advisor to the Secretary's Coordinator for the Rule of Law.David also served as an Assistant Counsel to the President. He worked at the Office of the Counsel to the President in The White House. He also worked in other positions with the U.S. Department of Labor and the U.S. Senate.
David is currently the Chair of the Business at OECD Anti‑Illicit Trade Expert Group (AITEG) and Chair of the Anti‑Illicit Trade Committee (AITC) of the United States Council for International Business (USCIB). He is a member of the Business Twenty (B20/G20) Integrity & Compliance Task Force and previously served as the President of the OECD Task Force on Countering Illicit Trade.David is also a Vice Chair of the World Economic Forum's Global Agenda Council on Illicit Trade and Organized Crime and Chair of the APEC Anti‑Corruption and Transparency (ACT) Working Group. He has worked in other leadership positions in the G7 and diplomatic fora and public‑private partnerships on anti‑crime and global security. David is also a Senior Fellow for National Security and co‑Director of the Anti‑Illicit Trade Institute at the Terrorism, Transnational Crime, and Corruption Center (TraCCC), Schar School of Policy and Government, George Mason University; and Chair of the Peace and Security Committee, United Nations Association-NCA.
David is a graduate (M.S.S.) of the U.S. Army War College, and received his B.A. from the University of Pennsylvania, J.D. from The Columbus School of Law, The Catholic University of America, and awarded numerous certificates from the Harvard Business School (HBS).
Joshua Potter, Deputy Executive Director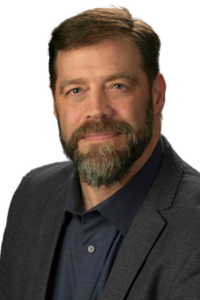 Joshua Potter is the Deputy Executive Director and Vice‑President of Forward Engagement & Partnerships at the International Coalition Against Illicit Economies (ICAIE).Recently retired from active-duty service with over 27 years of servant‑leader experience, culminating as a Colonel at U.S. Special Operations Command (USSOCOM).
Joshua Potter has been a driving force in national security and special investigations.He has led organizations in Special Forces, Civil Affairs, and PATRIOT missile systems through security & intelligence activities and reconnaissance operations in more than 47 countries – including over ten combat and operational deployments.He has developed multicultural communities across global engagements while orchestrating broad campaigns with local, state, federal, and international partners.
As a distinguished veteran, Josh has earned 5 Bronze Star Medals and a Purple Heart (he refers to as the "enemy marksmanship badge") for meritorious actions in combat zones, among other dozens of other decorations and awards.He established and led the first-ever Business Intelligence unit within the Department of Defense, responsible as the lead component for Counter Threat Finance (CTF).Josh has been simultaneously coordinating with Counter Narcoterrorism (CNT) and Counter Transnational Organized Crime (CTOC) efforts with 28 interagency organizations.
The author of three books and armed with two Master's degrees, a mild caffeine addiction, and a vorpal sense of humor, Josh has served as an executive‑level director in multiple disciplines and programs.It includes strategic planning, community development, full‑spectrum security, intelligence, counter‑terrorism, counter‑threat finance, anti‑money laundering, and special operations.
John Cassara, Senior Advisor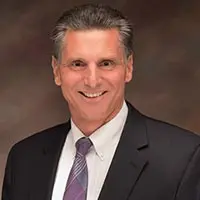 John Cassara retired after a 26 year career in the federal government intelligence and law enforcement communities. He is  considered an expert in anti-money laundering and terrorist financing, with  particular expertise in the areas of money laundering in the Middle East and  the growing threat of alternative remittance systems and forms of trade-based  money laundering and value transfer. He invented the concept of international "Trade Transparency Units," an innovative countermeasure to entrenched forms of  trade-based money laundering and terrorist financing. A large part of his career was spent overseas. He is one of the very few to have been both a clandestine operations officer in the U.S. intelligence community and a Special Agent for the Department of Treasury.
His last position was as a Special Agent detailee to the Department of Treasury's Office of Terrorism Finance and Financial Intelligence (TFI). His parent Treasury agency was the Financial Crimes Enforcement Network  (FinCEN), the U.S. Financial Intelligence Unit (FIU). He worked at FinCEN from 1996-2002. From 2002-2004, Mr. Cassara was detailed to the U.S. Department of State's Bureau of International Narcotics and Law Enforcement Affairs (INL) Anti-Money Laundering Section to help coordinate U.S. interagency international anti-terrorist finance training and technical assistance efforts
During his law enforcement investigative career, Mr. Cassara conducted a large number of money laundering, fraud, intellectual property rights, smuggling, and diversion of weapons and high technology investigations in Africa, the Middle East, and Europe for a variety of federal   agencies. While assigned to the Office of the Customs Attaché in Rome, Italy, he directed  the first truly international money laundering task force, called  Operation Primo Passo, ("First Step"). The innovative operation combated Italian/American organized crime by examining the movement of money between the two countries and represented an early use of financial intelligence to proactively initiate investigations. During his customs career, he also served two years as an undercover arms dealer. He began his career with Treasury as a Special Agent  assigned  to the Washington Field Office of the U.S. Secret  Service.
Since his retirement, he has lectured in the United States and around the world on a variety transnational crime issues. He has consulted for government and industry.  He has testified six times before Congressional committees on matters dealing with money laundering, threat finance, and transnational crime.  Mr. Cassara is on the Board of Directors of Global Financial Integrity and the International Coalition Against Illicit Economies (ICAIE).   Mr.. Cassara has authored or co-authored several articles and books, including Hide and Seek, Intelligence, Law Enforcement and the Stalled War on Terrorist Finance (2006 Potomac Books) and On the Trail of Terror Finance – What Intelligence and Law Enforcement Officers Need to Know (2010 Red Cell IG).  In 2013, his first novel was released – Demons of Gadara. Trade-Based Money Laundering: The Next Frontier in International Money Laundering (Wiley) was released followed in 2016 with Trade-Based Money Laundering: The Next Frontier in International Law Enforcement.   Money Laundering and Illicit Financial Flows: Following the Money and Value Trails was released in May, 2020. 
Douglas Farah, Senior Advisor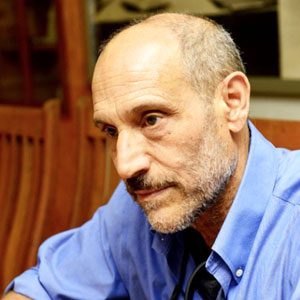 Douglas Farah is a senior adviser to the International Coalition Against Illicit Economies (ICAIE) and
founder and president of IBI Consultants, LLC (www.ibiconsultants.net), a consulting firm that specializes in field research studying security challenges and transnational organized crime in Latin America. Its clients include the U.S. government (DOD, State Department), leading think tanks (CSIS, Atlantic Council) and the private sector. He also serves as
From September 2013 to September 2022 Farah was a visiting senior fellow at the Center for Strategic Research at National Defense University, where he directed the Western Hemisphere Illicit Network Review project under the auspices of the Deputy Secretary of Defense for Counternarcotics and Global Threats. In that position Farah frequently briefed his research findings across the interagency and intelligence communities, both at the classified and unclassified levels, including USSOUTHCOM, USOCSOUTH and JIATF-S. Farah has also done contract work for the State Department, Department of Homeland Security and Drug Enforcement Administration (DEA).
Farah frequently guest lectures at universities and briefs senior military and government audiences and has also testified before Congress more than a dozen times. For the two decades before founding IBI Consultants in 2005, Farah worked as a foreign correspondent and investigative reporter for The Washington Post covering civil wars in Central America, conflict and organized crime in South America, blood diamond and gold wars in West Africa, and radical Islamic finances. He is the author of dozens of peer reviewed academic studies and is the author of two books:
Blood From Stones: The Secret Financial Network of Terror, Broadway, New York, 2004
Merchant of Death: Money, Guns, Planes and the Man Who Makes War Possible, J. Wiley, New York, August 2007. (With Stephen Braun).
Chris Corpora, Senior Advisor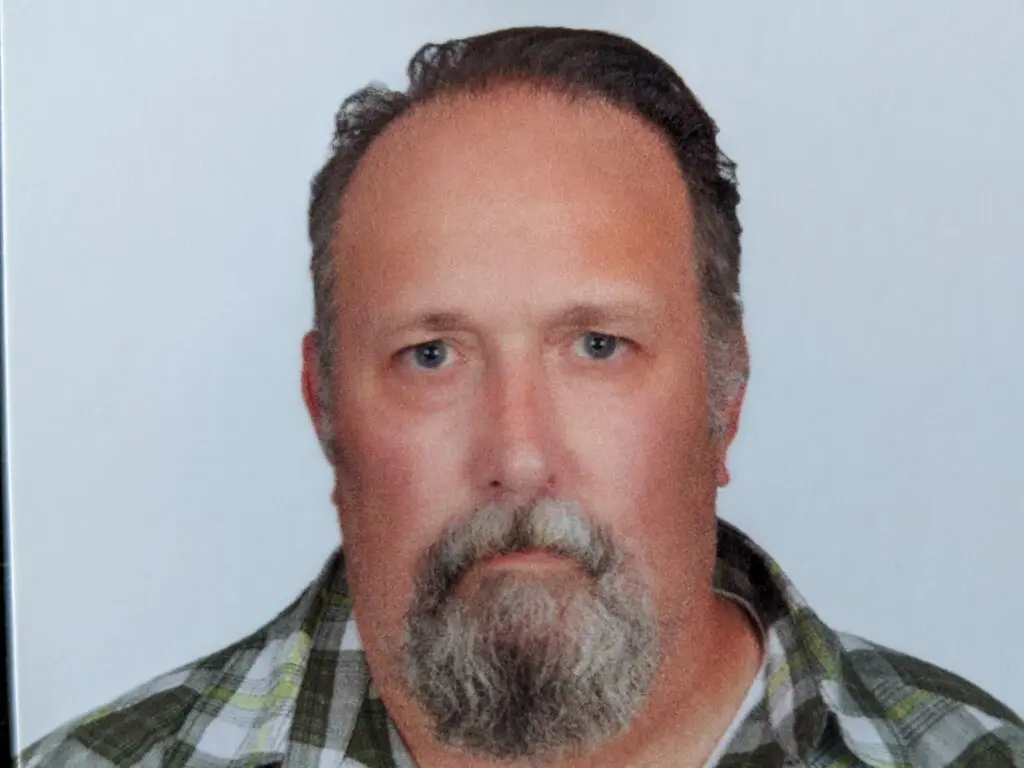 Christopher A. Corpora, Ph.D. currently serves as a Domain Expert with Hala Systems and Board Member with the International Coalition Against Illicit Economies (ICAIE).
He is an international security expert with over 30 years of experience in the field and classroom – serving in various positions, ranging from Department Director though Subject Matter Expert to Assistant Professor. He served as a senior manager and advisor with multiple U.S. government agencies and private companies, focused on conflict stabilization and countering transnational threats — global illicit trafficking, transnational organized crime, corruption and violent extremism.
Most of his work focused on and in conflict regions and on at-risk populations. His career accomplishments are highlighted by multiple awards, (Co)authorship of over a dozen peer reviewed book chapters and articles, and multiple opportunities to work with great teams in the service of promoting democracy, peace and security around the world.
He received his Ph.D. from American University's School of International Service and is a proud alumni of the Woodrow Wilson Center's Junior Scholars Seminar.
Join ICAIE: Become Part of the Solution
Get in touch with us today to learn more about what we can do for you. Connect With Us